Offering flattering, natural-looking results in everything from injectables, medical facials or one of our signature thread lifts.
Our aesthetic treatments are specifically tailored to you, utlisiing your existing biology and enhancing it with renowned treatments.
Aesthetics Treatment List
Based on high concentrates of antioxidants, vitamins and hyaluronic acid that promotes regeneration of collagen and acts as a boost of overall skin health.
An effective treatment, tailored to the needs of your skin, that helps treat common concerns such as pigmentation, enlarged pores, oily skin, and smoothen uneven skin tone.
Offering a range of skin booster treatments to deliver long-lasting hydration at the cellular level, while nourishing the skin. Injected into the deeper layers of the skin to enhance elasticity and hydration, without adding the volume that dermal fillers do.
Reduce fine lines, wrinkles, and remove visible signs of aging. It is also used to treat hyperhidrosis (excessive sweating in underarms, hands, and scalp), and migraines.
Fillers are used for facial contouring and plumping up the area around injection site. Available for face, neck, hands, non-surgical rhinoplasty, and tear trough treatment.
Non-surgical face lift using fine threads inserted underneath the skin to position facial tissue in a certain "lifted" state; helps reposition volume and reshape the face. Areas of treatment: face, jaw line, & neck.
A non-surgical fat dissolving treatment that safely and effectively eliminates small, stubborn pockets of fat underneath the surface of the skin. It can be used to treat fat pockets on the back, chin, stomach, underneath the buttocks, hips, thighs and knees.
A treatment using BOTOXTM️ to target excessive sweating that commonly occurs in the palm of the hands, underarms, scalp, and other areas in the body.
Platelet Rich Plasma (PRP)
Non-surgical treatment that stimulates collagen and skin regeneration. Plasma is extracted and injected via needle or with a derma pen in the deep dermis or areas of concern for faster and effective rejuvenation. Available for face & hair.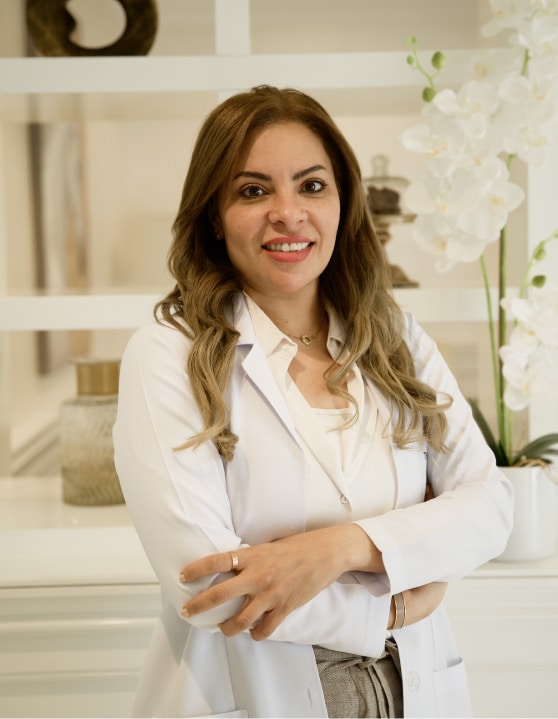 Dr. Mona Atef
Consultant Dermatologist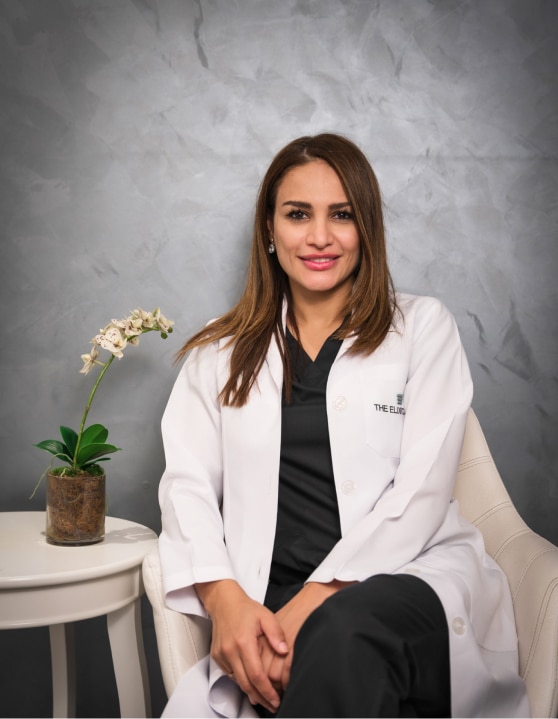 Dr. Amira Elkholy
Aesthetic Practitioner