IV laser therapy is recommended as a combined treatment with our VitaDrip® infusions allowing for faster absorption of the nutrients.
This treatment applies low-level infrared laser light directly into the bloodstream that allows for deeper tissue penetration.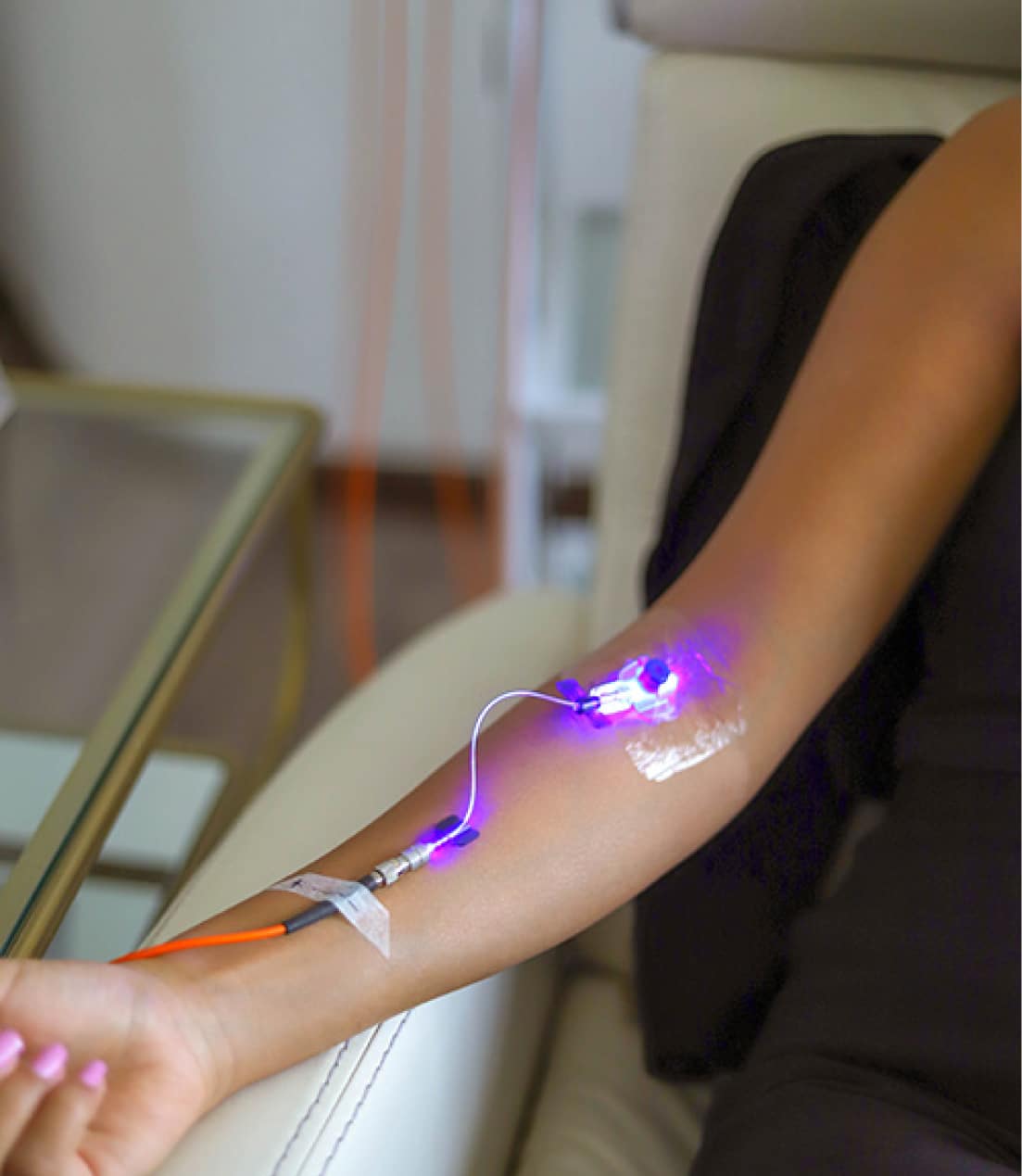 Benefits of IV Laser Therapy can include the stimulation of metabolism, immune protection, increase in resistance to germs, and anti-inflammatory activity, among others.
Energise your mind & body.
Blood Irridation Therapy (Laser Therapy) is known to have positive effects on improving energy levels, supporting detoxification and improving overall mood.
What are the benefits of Laser Therapy?
Each color has its own wavelength and this is how it activates each cellular function. IV Laser Therapy can benefit your wellness across mind and body, supporting stronger blood circulation and energy levels as well as improved mood health.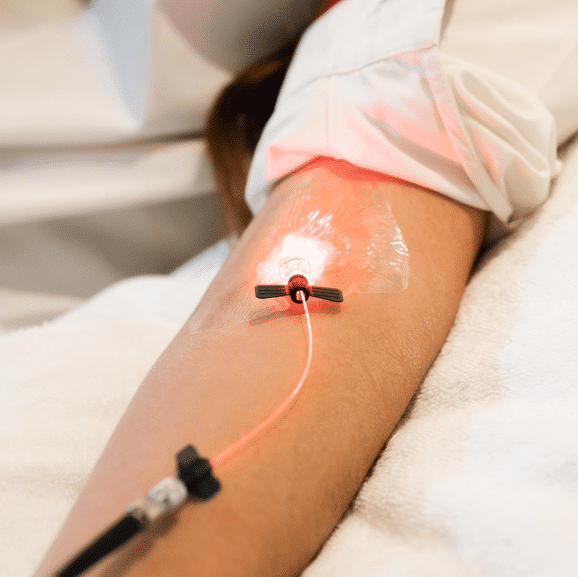 Red IV laser enhances blood circulation and energy production. It is best known for providing energising effects, supporting blood the immune system, increasing cell activity and improving blood circulation.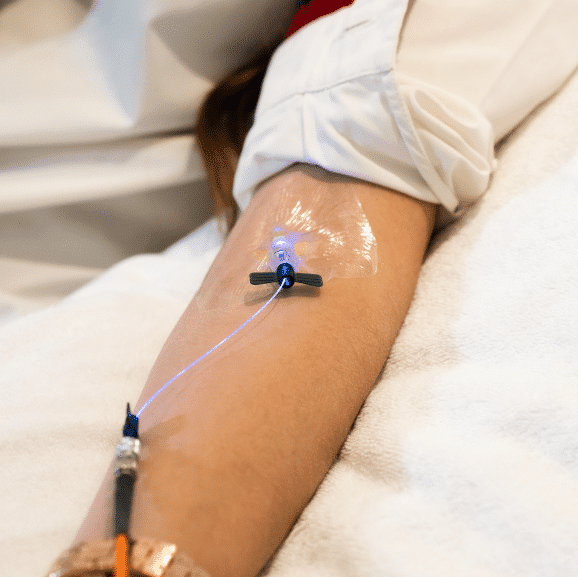 Blue IV laser assists with anti-inflammation and micro blood circulation. It is best known for having strong anti-inflammatory effects, antibacterial and antiviral properties, accelerating wound healing, supporting pain relief and activating the mitochondria with maximum anti-ageing effects.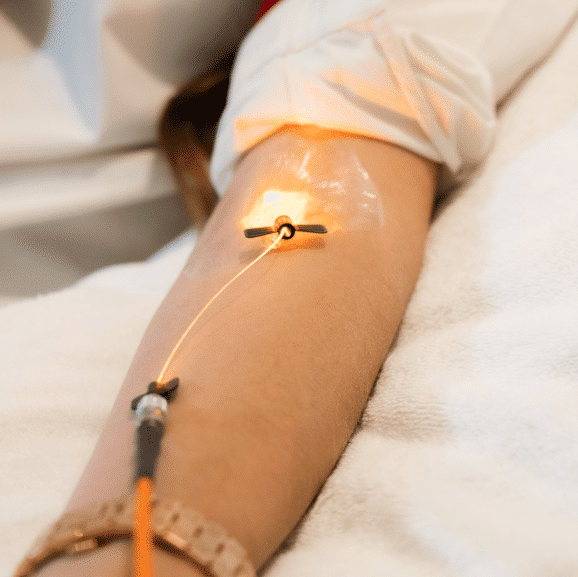 Yellow IV laser is known to stabilize mood and improve sleeping patterns. It is known for supporting detoxification, improving mood balance and assisting with depression.
What conditions does Laser Therapy help treat?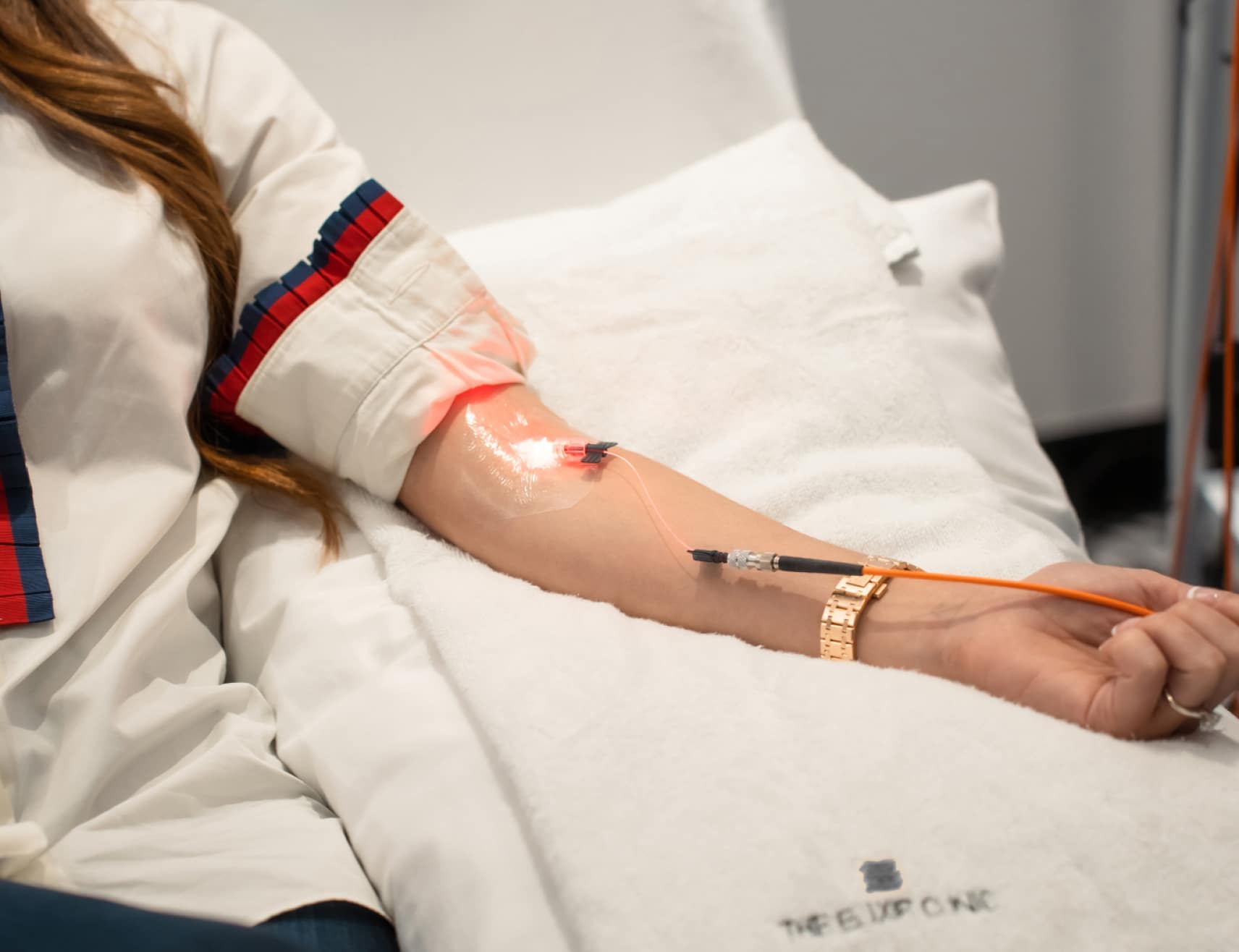 Do you suffer from one of these conditions?
Frequently Asked Questions
Answering your questions to make you feel comfortable.