Pioneered by The Elixir Clinic, stem cell IV Therapy is a new concept stem cell and immune cell procedure in which stem cells and immune cells are concentrated and transplanted by injection through veins or arteries.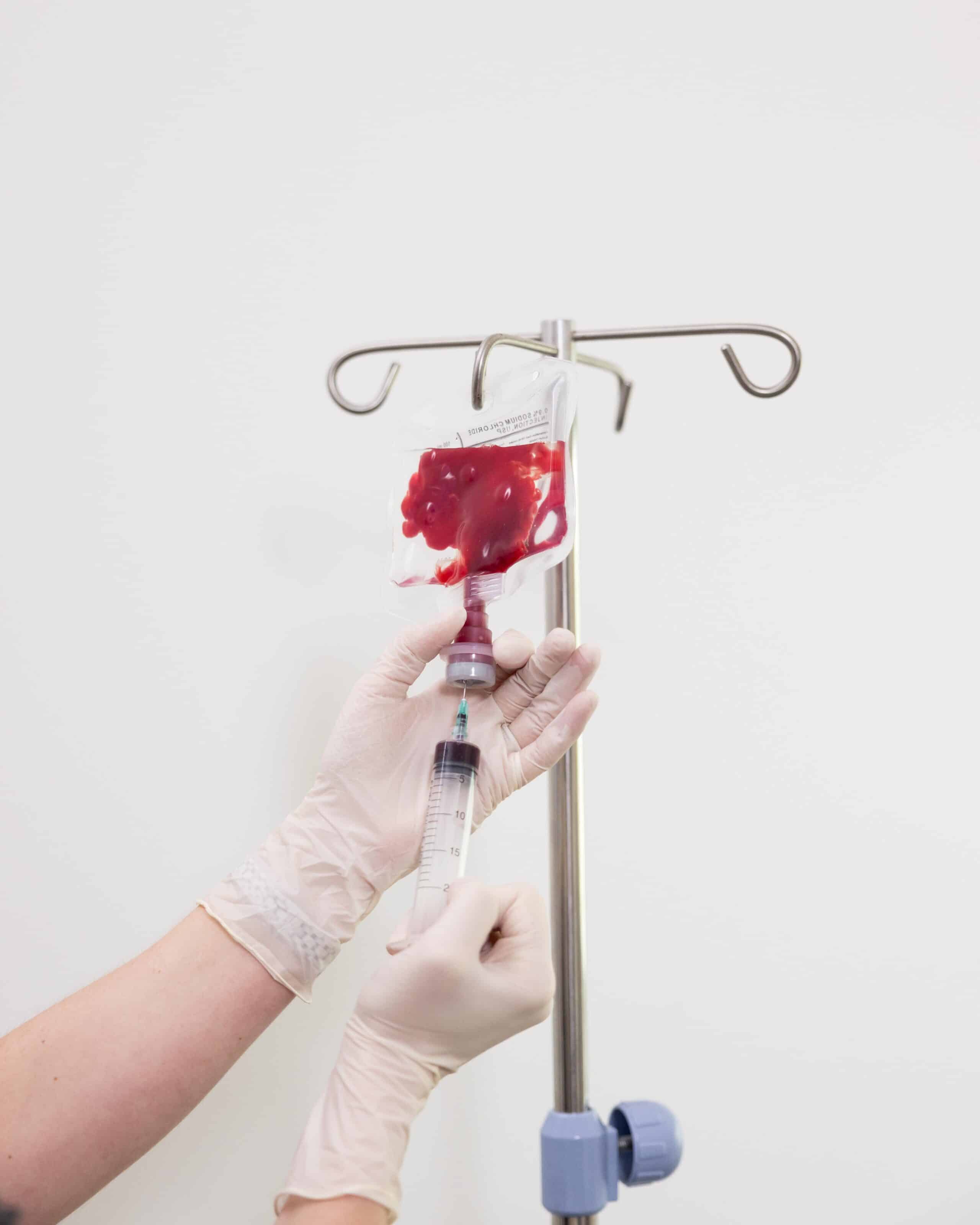 What is a stem cell infusion therapy?
Stem cells are cells that have the potential to develop into the cell types of various tissues that make up the body. It plays a role in helping the regeneration of damaged tissues or cells, and has the self-renewal ability to proliferate indefinitely.

Hematopoiesis has the ability to differentiate into red blood cells, platelets, neutrophils, eosinophils, basophils, monocytes, T and B lymphocytes, natural killer cells, dendritic cells. In addition to blood cells, skeletal muscle, cardiac muscle, liver, nerve cells, endothelial cells, lungs, esophagus, stomach, skin, etc. There are reports that prove the flexibility of differentiation into cells of various tissues, and based on this, various types of cell therapy using hematopoietic stem cells are being attempted.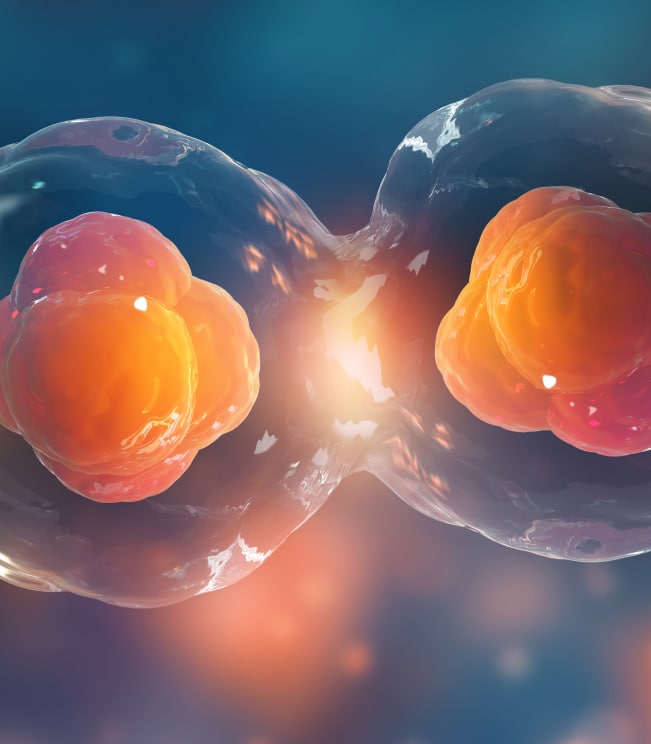 Normalize your immune system & improve rare and intractable psoriasis
Stem cell procedures help balance the body and stabilize immunity to prevent allergic reactions by strengthening skin immunity by overreactin from various germs, viruses, and external stimuli. Stem cells can improve psoriasis, a rare and intractable disease caused by toxins in systemic blood vessels
Benefits of IV Stem Cell Therapy
Fortifies Immune System for Robust Health
Amplifies Functional Vitality for Peak Performance
Revitalizes Liver and Intestinal Functions for Optimal Wellbeing
Defies Aging for a More Youthful You
Sharpens Memory and Cognitive Skills for Mental Clarity
Overcomes Chronic Fatigue for Lasting Energy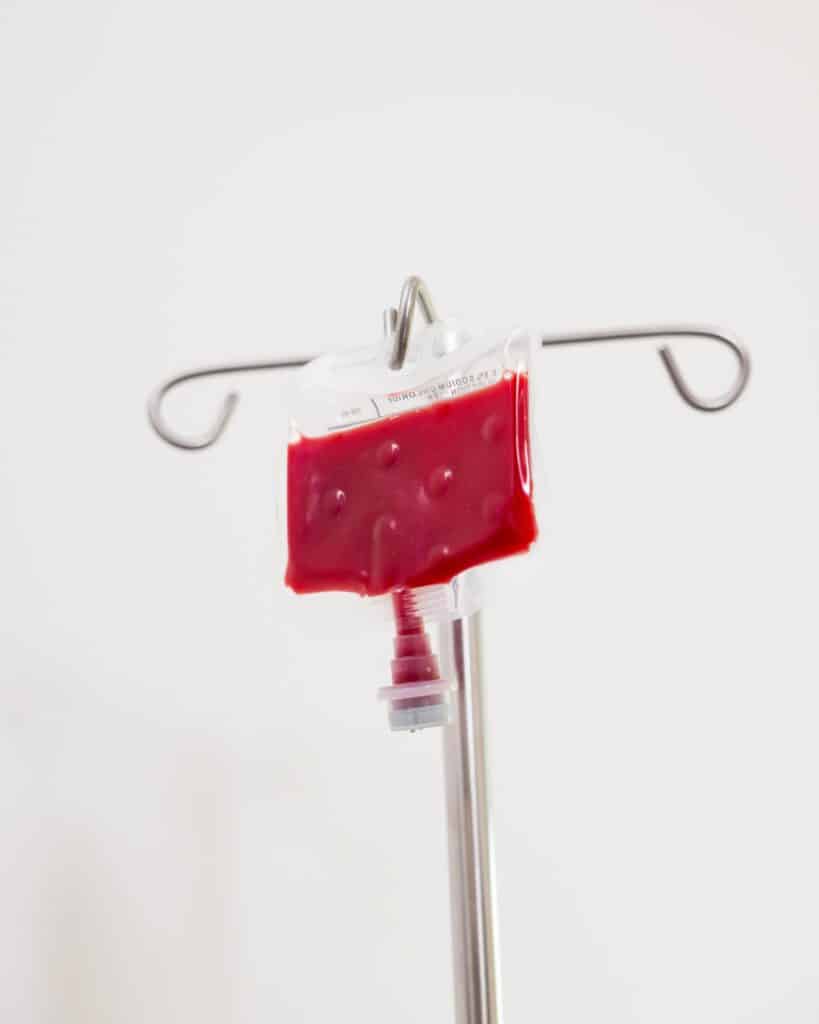 Stem Cell Injectables - What is the benefit?
Stem cells Injectables are a treatment that relieves cell regeneration, immunity, and dryness on the skin surface by injecting concentrated stem cells directly into areas that need intensive regeneration.

It is ideal for alopecia and skin diseases as psoriasis, complimented by it's natural lifting effect for anti aging. The procedure is the same process as PRP but using stem cells instead
Reinforced skin barrier.
Collagen Regeneration.
Elasticity and Wrinkle improvement.
Skin tone.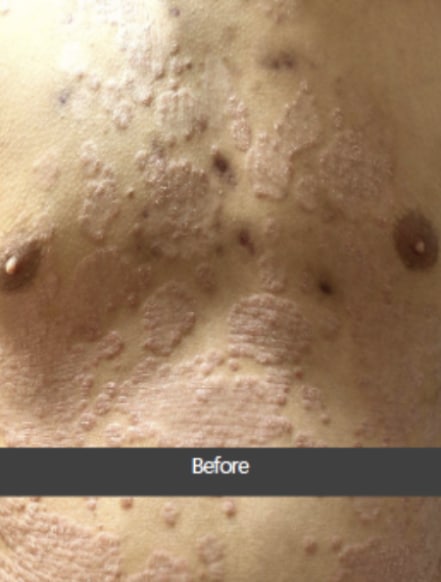 BEFORE STEM CELL THERAPY
As the picture above shows, this client was suffering with significant psoriasis. By selectively isolating and concentrating autolugus stem cells, transplants into the dermal layer and IV Stem Cell therapy, considerable improvements were made over the coming month to the condition.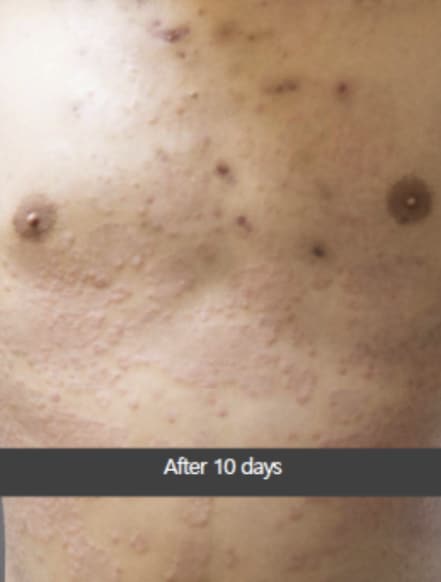 10 DAYS IN TO STEM CELL THERAPY
Adult bone marrow and blood stem cells are capable of differentiating into specific tissue cells when needed and are cells with excellent regenerative capacity. Stem cells solve the root causes of dermatitis such as atopic dermatitis and psoriasis.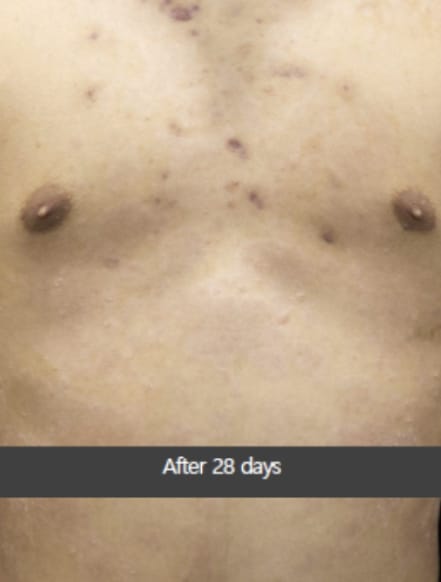 28 DAYS IN TO STEM CELL THERAPY
Following a month treatment cycle, symptoms have been significantly relived along with an improvement in immunity and natural self-confidence gains.
Book a Hydrafacial today at any of our branches and get a complimentary skin consultation.