We've received a lot of requests from clients looking to receive nutritional support or guidance from a certified dietitian who can help improve their wellbeing. We are happy to announce that we have partnered with Rashi Chowdhary, a certified dietitian, to offer her services to our clients!
‍
Who Is Rashi Chowdhary?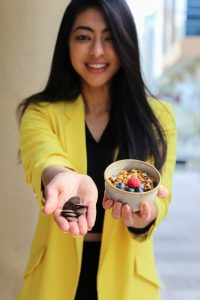 Rashi Chowdhary, is a certified nutritionist and diabetic educator, hailing from Mumbai with more than 10 years of diet and food-related disorders in her practice and a specialist in hormonal well-being. She is highly experienced in finding innovative ways of maintaining a healthy relationship with food and nutrition. As a Dubai Health Authority (DHA) issued license holder, Rashi is exclusively positioned to contribute to the future landscape of health and wellness in the U.A.E.
Rashi loves combining food with spirituality and possesses a technique that ensures her methods last by promoting that there are no scary shortcuts, no fat diets and no starvation tactics. In order to change your internal biochemistry, Rashi is able to allocate the right balance of diet, exercise and food for each client. As no two bodies are alike, Rashi promotes a personalized program that encourages body confidence.
Starting with a lifestyle analysis, Rashi gets to grips with your current daily habits, whether they be bad or good, to help understand and build upon a stronger foundation for a healthier lifestyle. A more in-depth body fat analysis explains exactly what your weight is made up of in order for Rashi to tailor a bespoke plan that fits around your current routine and to ensure you'll be most likely to stick to it and gain the most benefits.
What Does a Dietition Do?
A dietitian is a regulated health professional who is passionate about the potential of food to enhance the quality of life and wellbeing. Dietitians translate the science of nutrition into terms you can understand; without fads. They collaborate with clients to understand nutrition, embrace food, and to enjoy it. Dietitians help people make healthy food choices, separating fact from fiction and distinguishing healthy eating plans from those that don't provide optimal nourishment. They help to promote nutritional well-being, treat disease and prevent nutrition-related problems.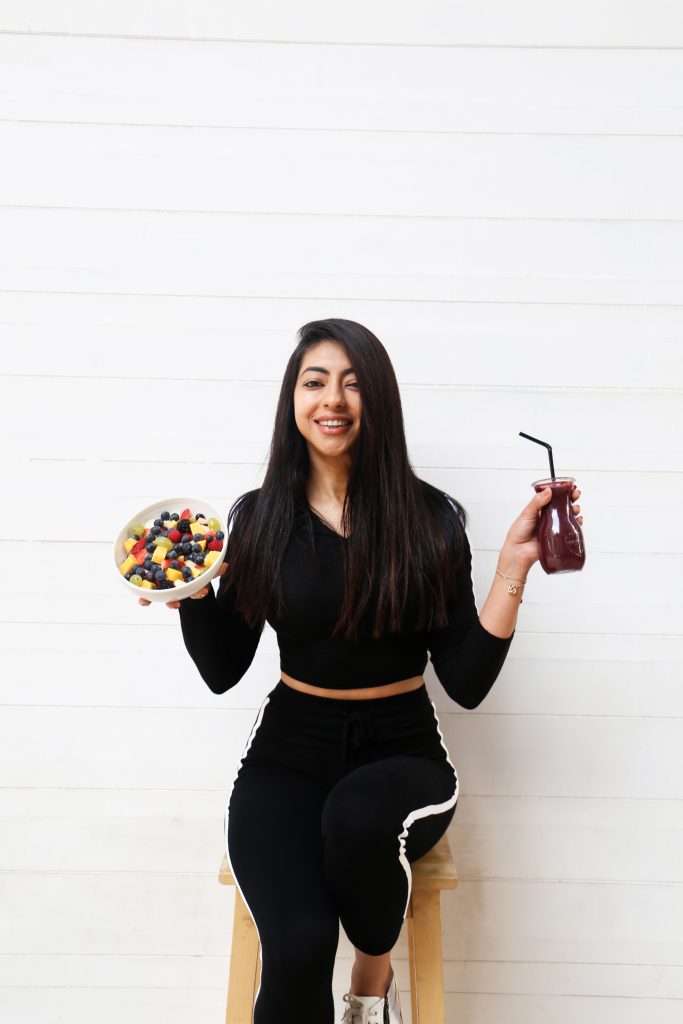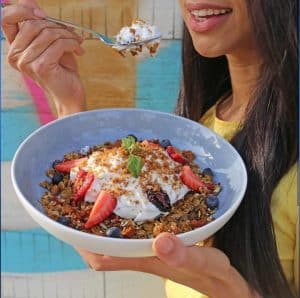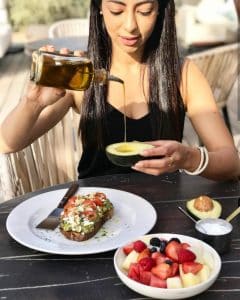 They translate nutrition science into understandable practical information about nutrition and food, educating and guiding people to make appropriate lifestyle and food choices that will benefit their overall wellbeing. Conduct research relating to health, diet, and nutrition, and they treat a range of medical conditions with dietary therapy, specially tailored to each individual.
Why Do You Need to See a Dietition?
If you are currently unsure on where to start with a proper diet, need support with your weight management goals, or suffer from health concerns that is affecting your lifestyle then a Dietitian can help you in many ways.
Here are some common concerns you may be facing that a certified Dietitian can help you with:
Poor Gut Health
Lifestyle imbalances
Diabetes
Hormonal imbalances
Infant feeding and picky eating
Allergies and Food Intolerances
Digestive concerns
Malnutrition
Pregnancy and breastfeeding
Sports Nutrition
Weight Management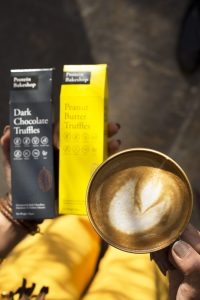 The Protein Bakeshop!
As an active foodie herself, one of Rashi's projects in Dubai has been to help ensure well-balanced food is available for everyone, so she founded 'The Protein Bakeshop' to bring more fun to healthy food. By increasing the good fats and protein in her recipes and replacing refined with natural sugar, her guilt-free truffles are a cult favorite across the region.