What is Intravenous Micronutrient Therapy?
Intravenous micronutrient therapy (IVMT), also referred to as IV nutrient therapy, is the administration of nutrients directly into the bloodstream via the vein. The 'Myers Cocktail' is a formula pioneered by the late Dr. John Myers, MD which consists of intravenous vitamins and minerals. Many of his patients who found relief with these infusions sought continued treatments from Alan R. Gaby, MD, a renowned nutritional medicine expert who became one of the major proponents of this treatment.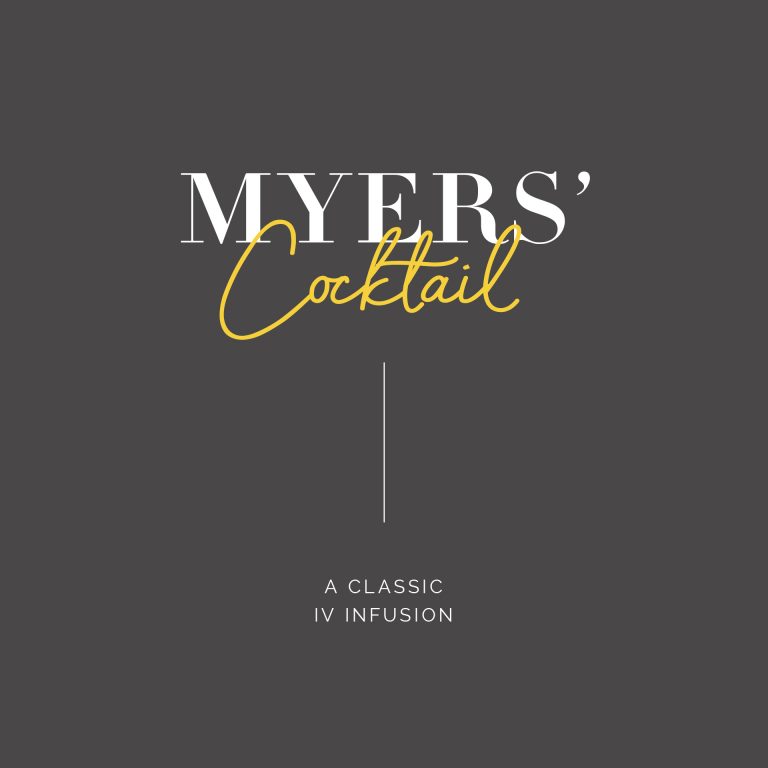 Working with these patients, Dr. Gaby found that Dr. Myers had been successful in treating a surprisingly large number of clinical conditions with this nutrient infusion. The "Cocktail" includes magnesium, calcium, B-vitamins (including B12), and Vitamin C and is given by a slow IV push or as an IV infusion to achieve concentrations of nutrients that are not obtainable with oral administration.
The "Myers' Cocktail," has been found to be effective against acute asthma attacks, migraines, fatigue (including chronic fatigue syndrome), fibromyalgia, acute muscle spasm, upper respiratory tract infections, chronic sinusitis, seasonal allergic rhinitis, cardiovascular disease, and other disorders.
‍
'Myers Cocktail' is now available at the Elixir Clinic
A quick and effective IV vitamin infusion formulated to boost energy and immunity.Available at The Elixir Clinic – London (Wimpole Street) for £90 and at all our UAE branches AED473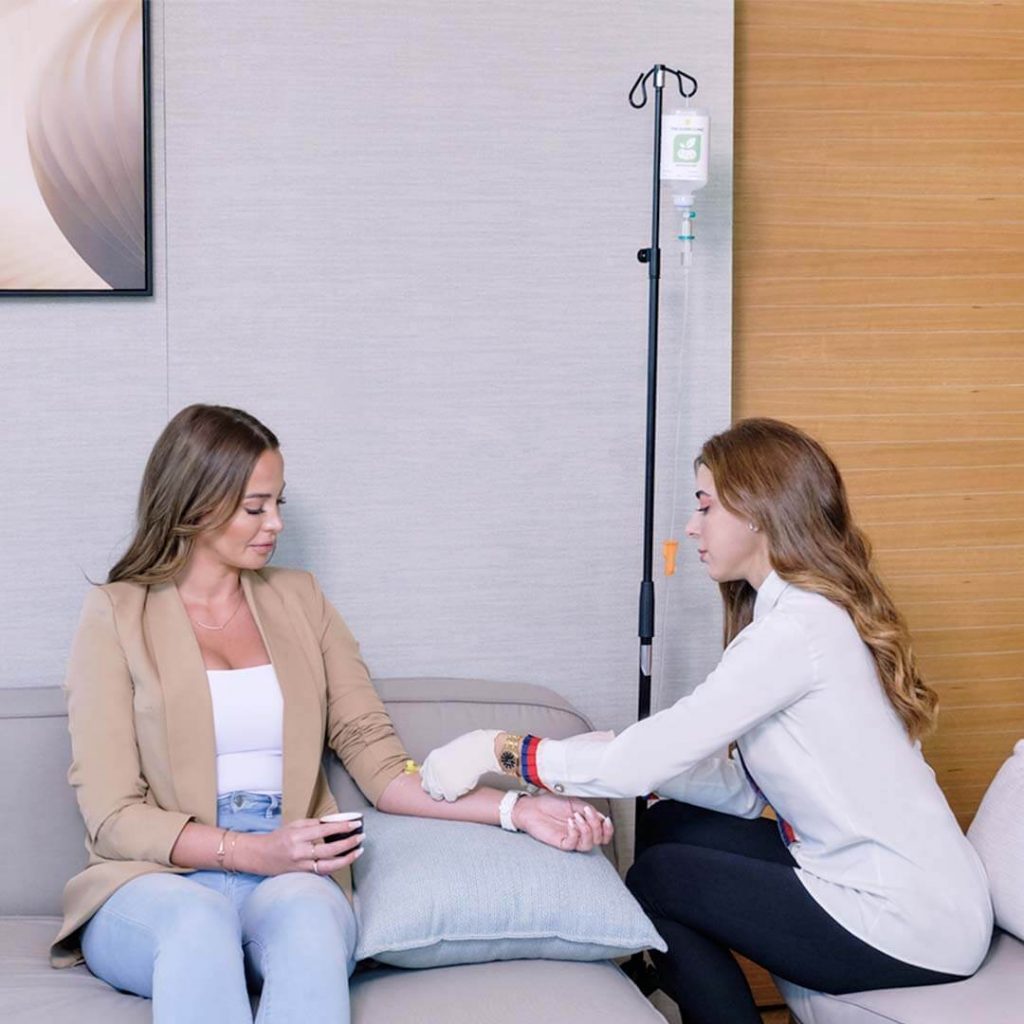 What does this Vitamin Infusion contain?
Vitamin B12
Required to convert carbohydrates into glucose in the body leading to energy production. It also promotes healthy regulation of the nervous system.
B Complex
Essential to promote healthy hair & skin, improves cognitive function and also considered as having anti-stress properties. It helps balance sodium and potassium levels in the body, while supporting the immune system.
Vitamin B6
Plays a vital role in converting food into energy helping the body metabolise fats and proteins. Vitamin B6 is also known to help regulate mood and sleep patterns.
Vitamin C
A powerful antioxidant that contributes to healthy immune function and has been shown to regenerate other antioxidants within the body. It has anti-aging properties, in addition to promoting healthy growth and repair of cells in the body.
Selenium
An antioxidant that prevents the formation of new free radicals by participating in various cellular reactions to lower the peroxide concentration in the body
Zinc
Essential for the health of our immune system. Low levels of zinc can lead to reduced & weakened T-cells that are unable to recognise and fight against infections. Zinc has proven effective in fighting infections and may also reduce the duration and severity of a common cold.
How do I request for an appointment?
FOR THE ELIXIR CLINIC – UAE:
Discover our branches in the United Arab Emirates
Give us a call: +971 56 685 3925
WhatsApp: +971 56 685 3925
Send us an email or directly request a booking from our website
FOR THE ELIXIR CLINIC – LONDON
Give us a call: +44 7788 583 3948
WhatsApp: +44 7788 583 3948
Send us an email or directly request a booking from our website