Body Sculpting & Rejuvenation
We are always striving to achieve the perfect looking body. Unfortunately due to age, weight gain, unhealthy habits, or pregnancy, we have lost the ability to control the way our bodies are shaping. Common concerns we face such as: cellulite, sagged skin, deep dimples, stretch marks, scars, and accumulating fats always stand in the way of us reaching our "dream" bodies.
The Elixir Clinic is thrilled to announce the arrival of two new body sculpting machines at our clinics in London, Abu Dhabi, and Dubai. The treatments are aimed at achieving body tightening, contouring, and cellulite reduction.
What Is the Exilis Ultra™ 360?
The EXILIS ULTRA™ uses 360° radio-frequency and ultrasound energy to precisely target, tighten, and tone your superficial or deep troubled area from head to toe. This is the only body sculpting technology that combines the powers of radio frequency and ultrasound technology to stimulate collagen and elastin production, and tighten the skin.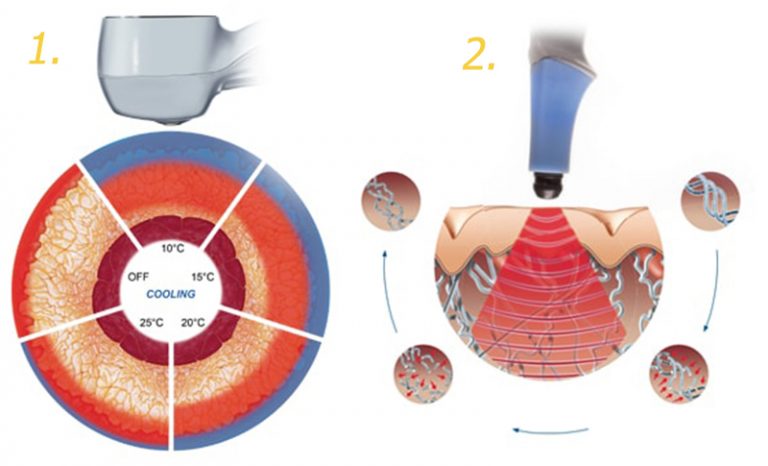 How Does the Exilis Ultra™ Work?
This machine focuses and forces heat deeply into the skin while using cooling technology to provide maximum comfort during the treatment. When the heat penetrates the skin, the encompassing fat cells overheat then eventually die. The dead fat cells are then flushed out through the vascular system.
‍
This treatment also has anti-aging properties because the heat stimulates collagen production, which assists with skin tightening, reducing wrinkles and fine lines, and skin rejuvenation.
Most of our clients undergo between 4 – 6 treatments scheduled 7 to 10 days apart; each treatment session takes an average of 45 minutes depending on the area. Results can be noticed after just a single session (this varies for each client depending on the skin, area, size) but it will take a minimum of 90 days for best results combined with exercise and proper nutritional diet.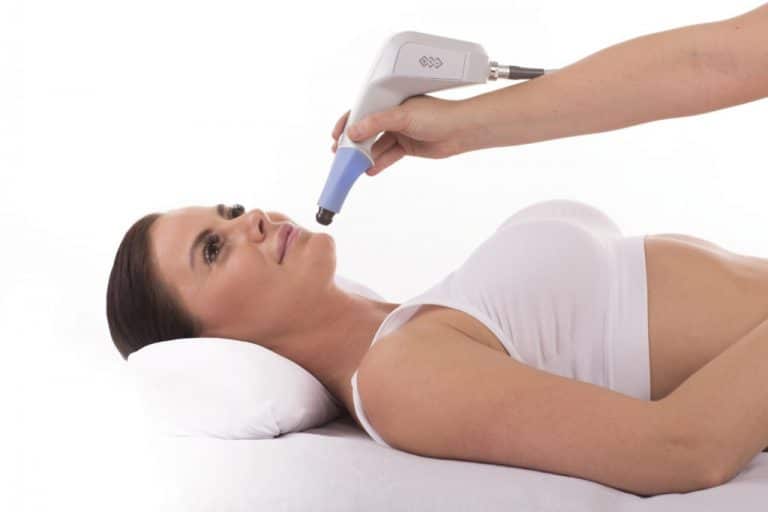 Real People, Real Results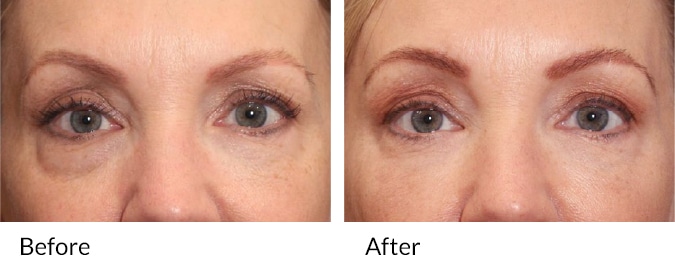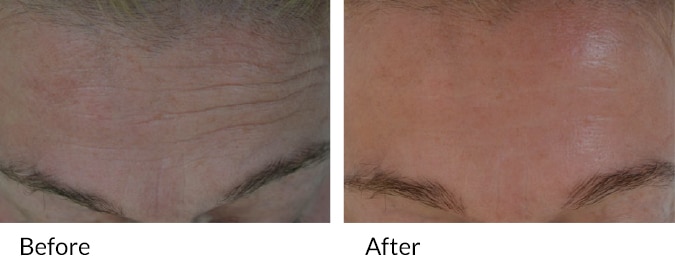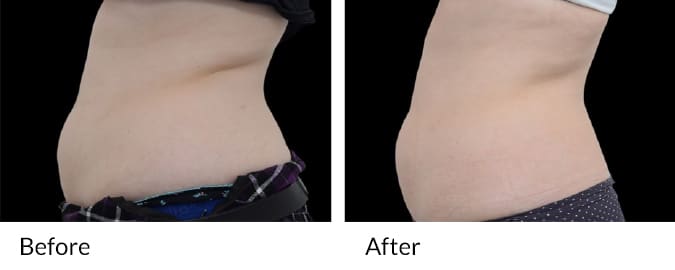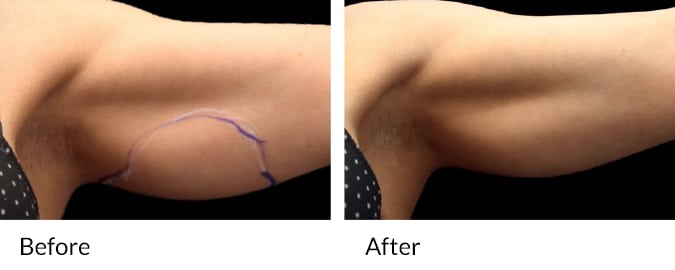 On average women will incur 80% of their sun damage prior to turning 20. At the age of 20, collagen production will decline by 1% per year and skin thickness will decrease roughly 7% every 10 years.*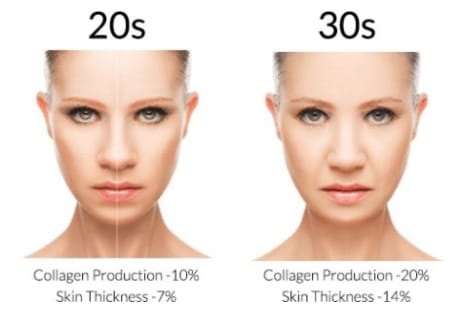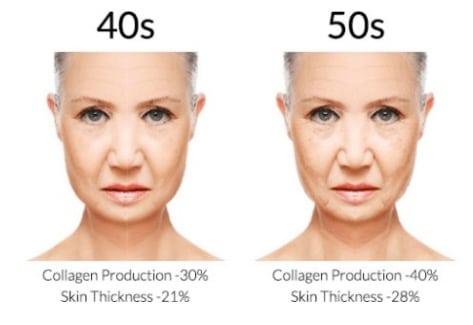 Benefits
Non-surgical fat reduction & skin tightening.
No downtime and minimal to zero discomfort.
Treats multiple areas: face, stomach, arms, buttocks, thighs, love handles, and more.
Stimulates collagen and elastin production
Tightens, firms, and lifts sagging skin
Reduces appearance of cellulite
Treats skin with problematic zones
Tips
Cut down carbohydrates
Drink a lot of water to hydrate your body
Results will be more dramatic when accompanied with a healthy diet and exercise
Enhance the Texture of Your Skin!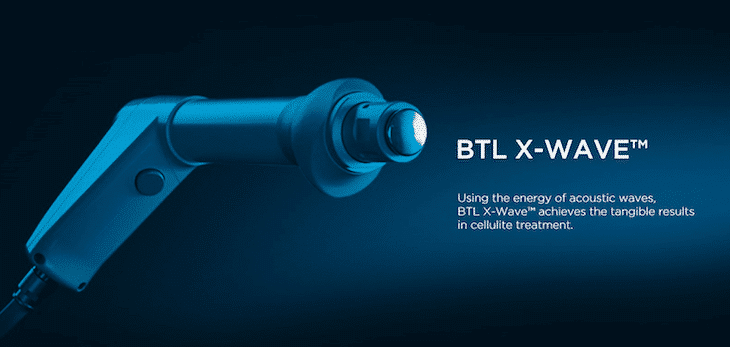 What Is X-Wave™ Therapy and How Does It Work?
X-WAVE™ uses shockwave therapy clinically proven to treat cellulite, scars, and stretch marks. This treatment works by breaking down fat under the skin and stimulating lymphatic drainage to remove excess toxins from the body. It also aids in collagen production for the skin to appear smoother, healthier, and more youthful.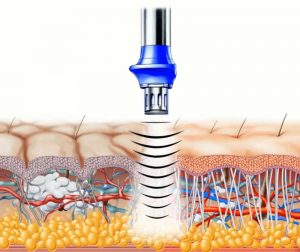 The vibrations from the device physically break down fat by activating fat cells which cause them to become more permeable, as well as making it easier to flush excess toxins from the body through the lymphatic system.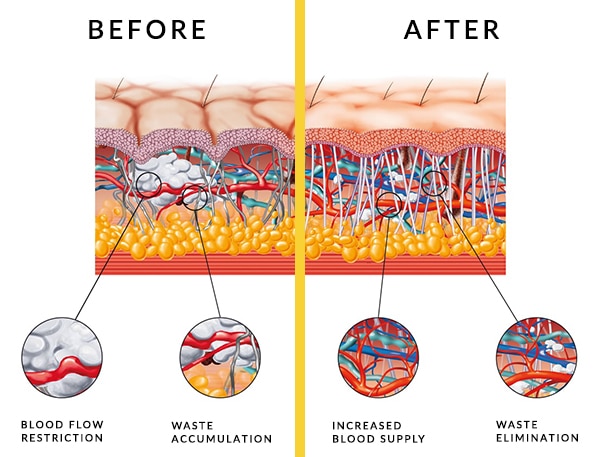 Real People, Real Results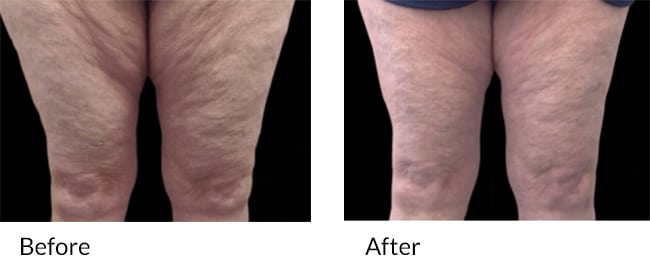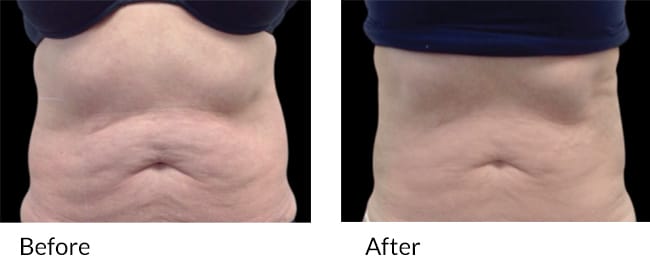 Benefits
Breaks down fatty deposits and cellulite.
Improves muscle tone
Tightens, smoothens, and rejuvenates the skin.
Reduces circumference of the treated area.
Improves skin texture and elasticity
Treats stretch marks & scars
Reduces dimples
Tips
Clients undergo from 4-6 treatments over a course of few weeks
The number of treatments also depends on the area  and size being treated.
Results can be noticed with improvements in skin texture after the 4th session.
Full results will be shown at the end of the recommended course.
The Elixir Clinic is now offering 25% OFF on all body sculpting treatments until February 28, 2019. For appointments: UAE: infouae@theelixirclinic.com or UK: info@theelixirclinic.com and mention the code in subject line: "ELIXIRBODYBLOG" to avail discount. T&Cs apply.